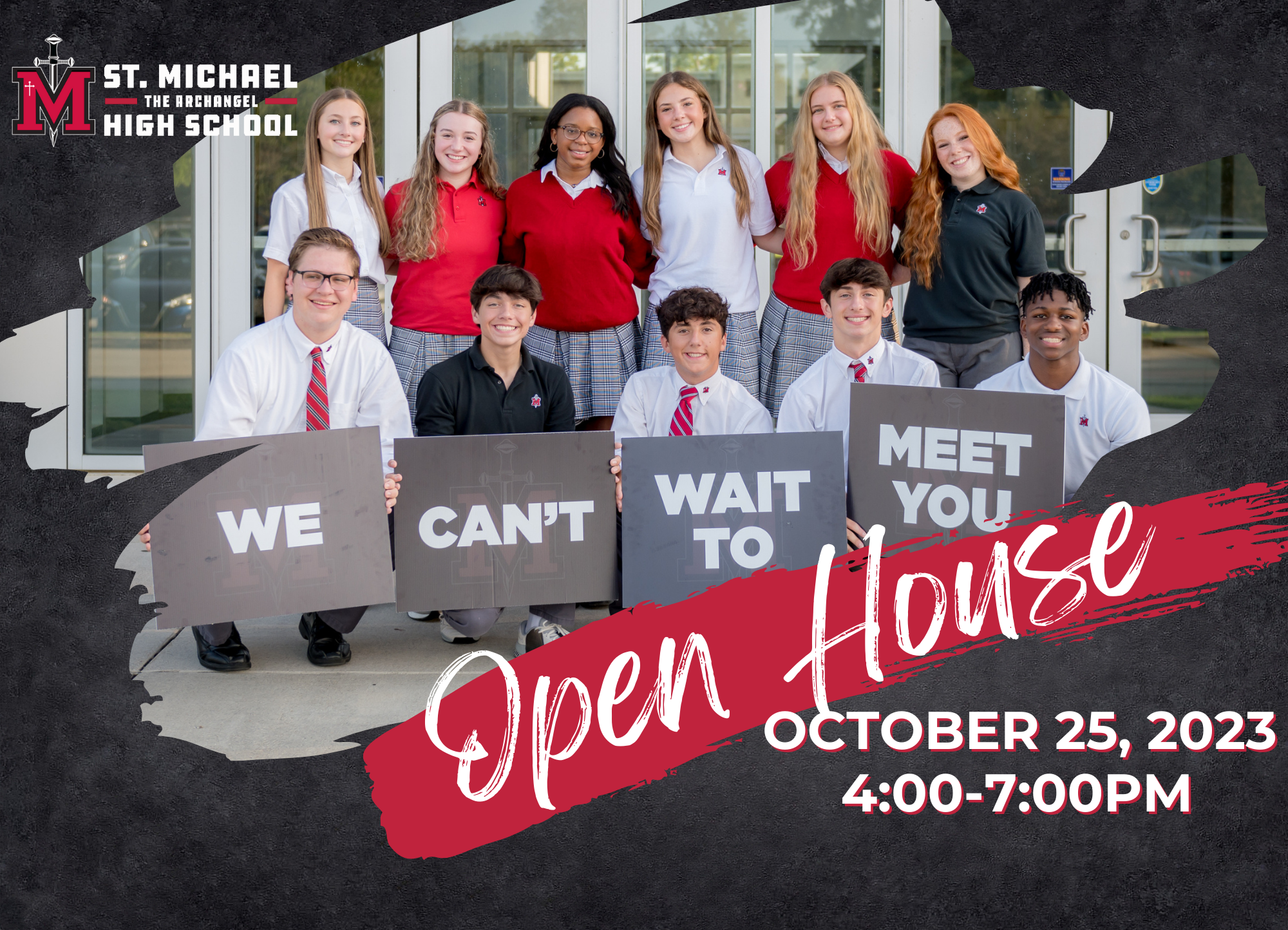 Open House
Wednesday, October 25, 2023
Tours will begin at 4:00pm and the last tour will leave at 7:00pm.
Click HERE to Register for Open House
St. Michael the Archangel High School invites your family to join us on a personalized tour where you will witness the outstanding opportunities that our modern college preparatory Catholic high school provides for young men and women.
Student Ambassadors will guide your family through our beautiful campus and facilities. On your tour, you will meet our passionate, experienced faculty and engaged students as they showcase our rich and challenging curriculum. With over 50 sports and clubs, St. Michael provides the ideal environment for students to achieve their full potential and explore their God-given gifts and talents in a co-ed environment.
During your visit you can expect to:
• Learn more about our school culture, classes, and faculty
• Learn more about our offered sports, clubs, and extracurriculars
• Meet and talk to current student ambassadors and faculty
• Enjoy a tour of our beautiful campus, classrooms, and chapel
• Receive more information about St. Michael and discuss your questions with current parent ambassadors while enjoying refreshments


Can't make it to Open House? If you would like to schedule a private tour of St. Michael High School, please fill out a private tour request form here.